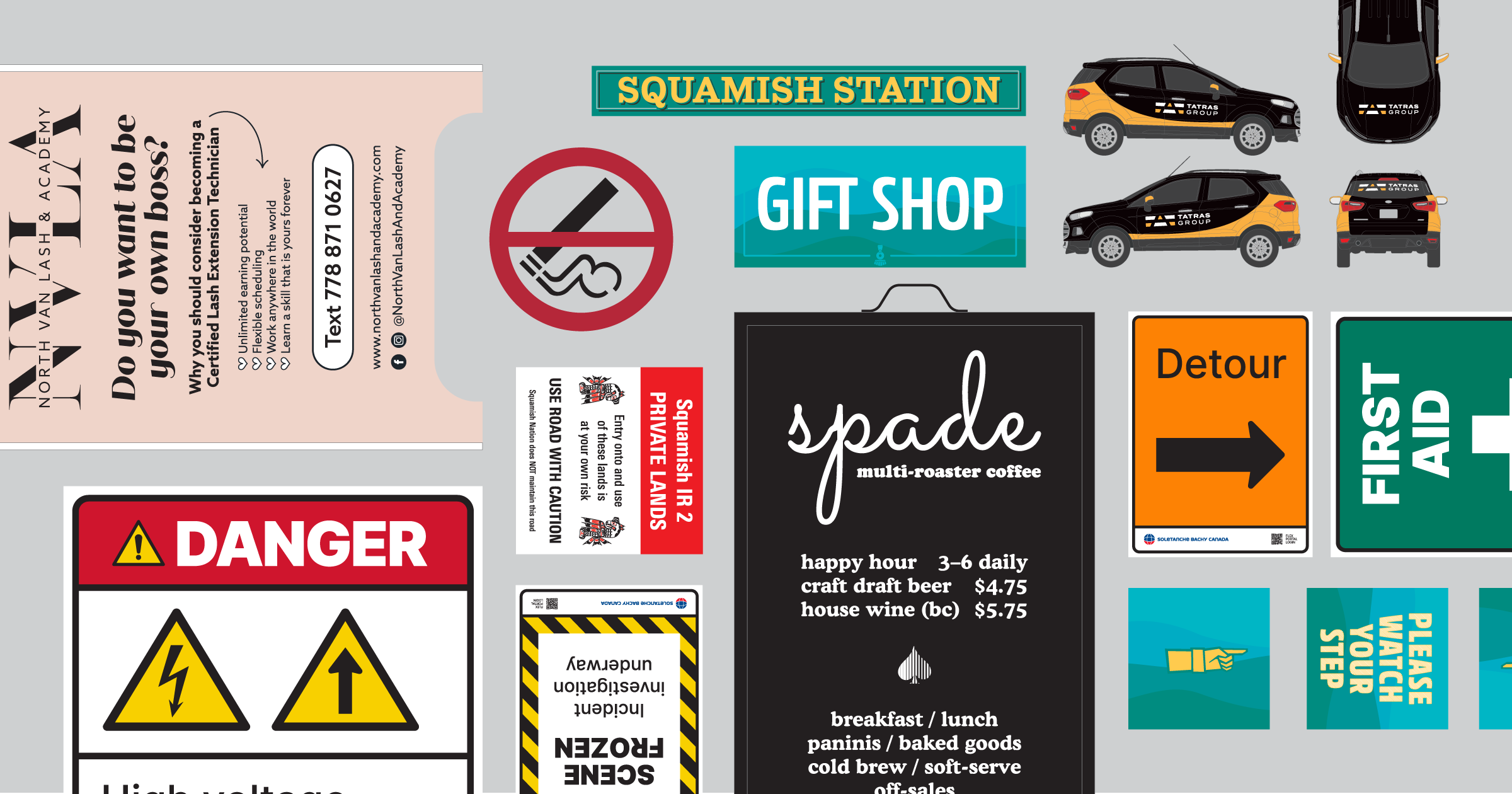 Signage lookbook
A few recent highlights of my signage design work.
Soletanche Bachy
Soletanche Bachy is a global company that specializes in geotechnics and foundation engineering. In 2021 I led the design of a comprehensive set of safety signs for their facility. The project also included other signs for traffic and information, which are outside the scope of ANSI safety sign standards. I developed a standard template and many subtemplates to deliver a standardized format across the facility.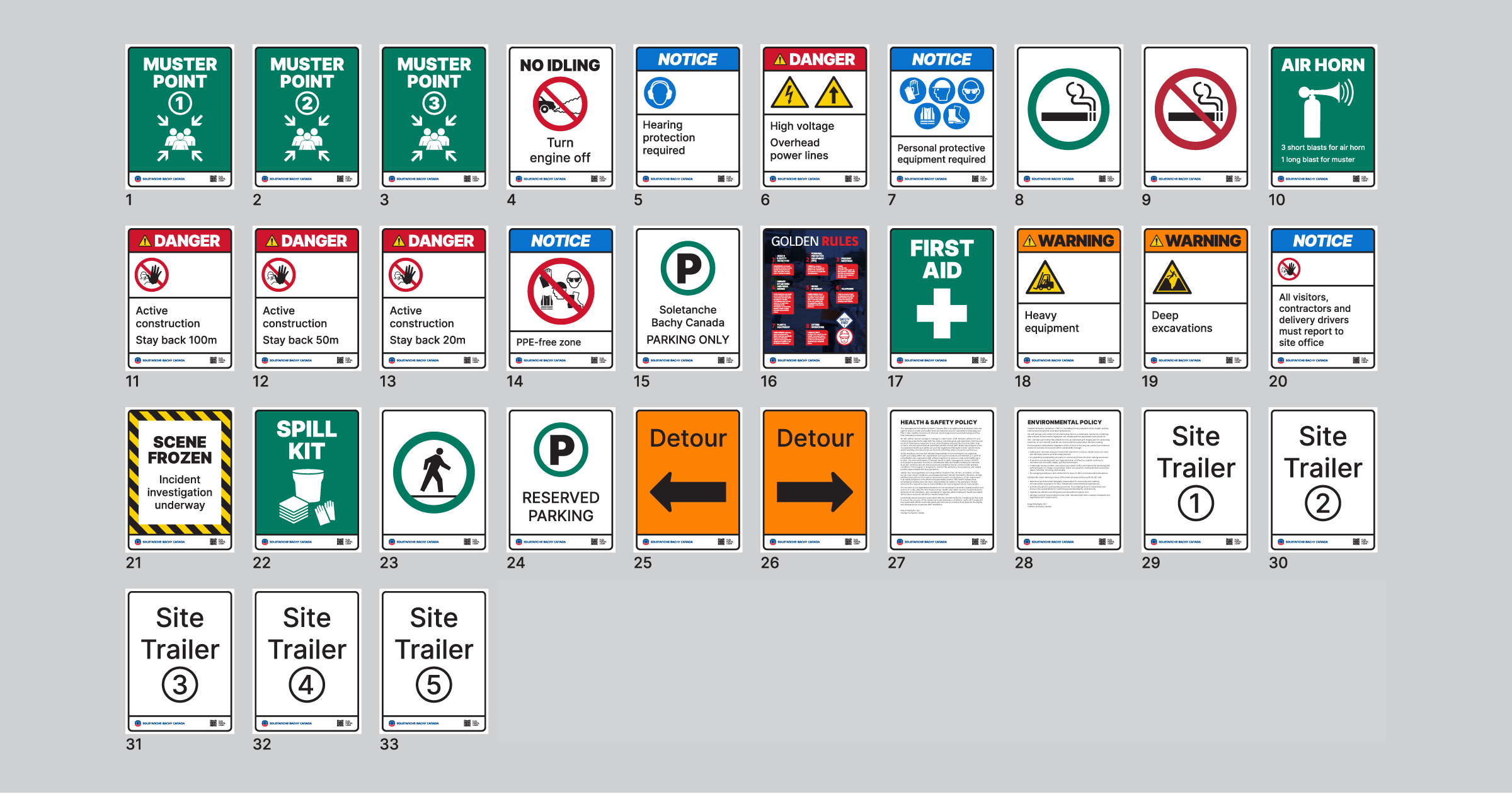 North Van Lash & Academy
North Van Lash & Academy is a small beauty school that trains lash technicians. What began as a simple sandwich board sign, evolved into a facelift for their brand as I made some subtle improvements to their logo and developed a number of new graphic elements to support their visual identity.
Spade Coffee
Spade Coffee is a unique shop whose coffee rotates daily, supplied by a variety of different roasters. I designed a pair of sandwich boards and a menu board featuring my contribution to the Cooper Black craze of 2020. It's a shame that its popularity is beginning to wane, because this year in 2022, Cooper Black turns 100 years old!